Water Supply & Sanitation
Women Skill Development Center (WSDC)
Promotion of health & hygiene education in communities and schools
Voter Education-Local Government Election
Capacity Building of Citizens Community Boards (CCBs)
What is POSPaD?
Pakistan Organization for Sustainable Participatory Development (POSPaD) established in 5th July, 2004, for the welfare of poor and needy people of local area. POSPaD is an association of advocates, educationist, environment specialists and development practitioners who are committed to support humanity in need. We build our programs around the idea that all human beings deserve equal access to economic resources and clean environment. Our bottom line is to set path for change in people's lives by organizing communities, building knowledge, providing skills, access of clean drinking water, scientific agriculture, and renewable energy and mobilizing local level resources. POSPaD strives for sustainable development of deprived and neglected communities through building knowledge & skills, supporting networks and systems and securing healthy environment for future generations.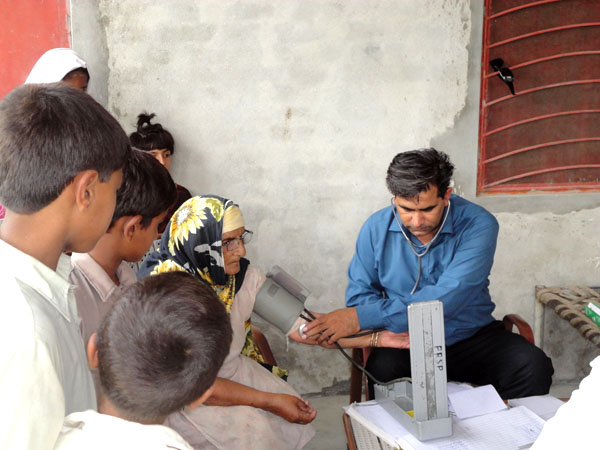 To enhance farm income of small farmers and promote organic food production.
To add to employ ability of the youth and provide skilled workforce to industry.
To Raise awareness of environmental issues and build consensus on mitigating loss of natural resources.
.
To help the public by providing it safe water and sanitation.
.
Donate to help Cause
100% of your donation will directly fund Drinking Water, Health, Education, Environment and Infrastructure Development